08 May

May 2009 Newsletter

2ND SONGWRITER'S SHOWCASE @ THE UPPER MANHATTAN LOUNGE MAY 12 Now this was probably the best songwriter's showcase I've been to in a long time you guys, so if you're around the area get your butts down to the lounge! There are some cool drink specials as well as great food so hit that up! Pics to come soon!
MOVIE SCREENING FEATURING MUSIC FROM JUSTINA AT LA VERNE UNIVERSITY, CA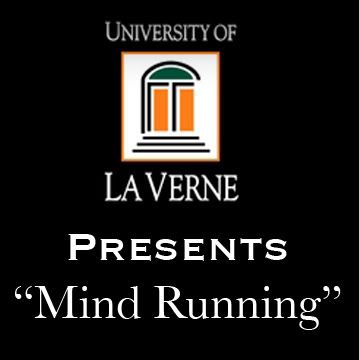 I am very excited to announce that 2 of my songs have been placed into a short film at La Verne University in Southern California! I don't know which 2 songs they used yet, but I guess i will just have to attend the screening and find out , now won't I? "Mind Running" is a 13 minute student short about a girl who finds her troubled past through her running. The video will be shown on a wide screen with a large audience. Also, the video will be shown on LVTV-3, La Verne Television. Thank you Kandice Adams for including me on your project!
~~~~~~~~~~~~~~~~~~~~~~~~~~~~~~~~~~~~~~~~~~~~~~~~~~~~~~~~~~~~~~~~~
INVISIBLE CHILDREN PROJECT
Indigo Planet Records (http://www.myspace.com/iprpromotionsteam) is now joining forces with The Invisible Children Project, an organization which raises awareness about the child soldiers and night commuters in northern Uganda. They are planning to release a CD compilation to benefit the cause. My song "Am I the Only One?" has just been selected to be on the compilation! Among the other artists already committed to contributing tracks are Chris Barron (Spin Doctors), Larry Kirwan, Black 47, Travis Tooke (For Squirrels, Subrosa), Aaron Dugan (Matisyahu), Alaina Alexander (top 14 on American Idol Season 6) and Ellen Foley (Meat Loaf, solo career, Night Court). More to come, so stay tuned for official press releases about this new project! In the meantime, please visit www.invisiblechildren.com to learn more about this worldwide movement!
~~~~~~~~~~~~~~~~~~~~~~~~~~~~~~~~~~~~~~~~~~~~~~~~~~~~~~~~~~~
So , my mom calls me one day and goes " You know your music is available for Ringtone downloads on VerizonWireless.com?" … No mom, I didn't know that, but thanks for letting me know! Everyone go download a Justina ringtone NOW, and be cooler than everyone else 😉 Click the banner below to guide you to the Verizon Wireless media store, then search keyword Justina at the top bar…
~~~~~~~~~~~~~~~~~~~~~~~~~~~~~~~~~~~~~~~~~~~~~~~~~~~~~~~~~~~~~~~~~~~~
So last but certainly not least, I know I promised you all our goofy Chuck E. Cheese video as we celebrated my brother Vin's 23rd birthday. So I leave you with this….
Vin's Birthday @ Chuck E Cheese from Justina Carubia on Vimeo.
Enjoy! Till Next Time,