07 Oct

Justina's "Am I the Only One?" Available Now on Invisible Children's Benefit Compilation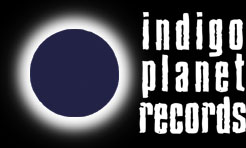 "It's really amazing to see such an eclectic group of artists come together in an effort to really raise the banner for these kids in Uganda. IPR is doing an amazing job linking the music community to this emergency situation in Uganda."
Kenny Laubbacher
Director of Artist Relations
Invisible Children, Inc.
The CD is finally here!
IPR is proud to be partnering with 'Invisible Children' on this CD and awareness project!
All profits from CD sales will be donated directly to 'Invisible Children' 
Njagala ennyimba – Songs for the Invisible Children
1."Brokenhearted Serenade" – Chris Barron (from spin doctors)
2."Black Dress, White Dress" – Jerzy Jung (near records)
3."Summer's Gone" – Phil Bensen (opened for jonas brothers)
4."2 Feet Tall" – Alaina Alexander ('07 american idol semi-finalist)
5."Something to Cry About" – Lettuce Olive (feat. for squirrels' travis tooke)
6."Where You Belong" – Samantha Lu (ipr artist)
7."Rewind" – Rotation (up&comers from michigan)
8. "Am I the Only One" – Justina (multi asbury music award nominee)
9."A Night Without Moon and Stars" – Revolution #9 (from italy!)
10."Madness" – Ellen Foley (meat loaf, night court, etc)
11."Indiana Jones" – Keith Monacchio (several mtv soundtracks)
12."Angelchasing" – Tina Vero (ipr artist)
13."Symphony in Blue" – Larry Kirwan (from black 47)
14."I'm Glad to be Here" – Eric Alexandrakis (minoan music)
15."Nu Dag" – Aaron Dugan's Theory of Everything (from matisyahu)
Please buy a CD and Support the Cause!
      ONLY $10!